At Premium Rug Cleaning Services
We Care About Your Rugs As Though They Were Our Own.
With over 20 years of industry experience and a reputation that is second to none, you can trust us.
With our no quibble guarantee, you're covered. We want 100% customer satisfaction.
We are the specialists that have tackled every stain, or damage to any style or size of rug.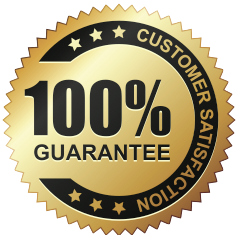 Our Guarantee
If you are not delighted with our service or the cleaning of your rug simply tell us within 48hrs of delivery. We will collect the rug and re-clean it, at no cost to you. No questions asked. We want happy clients!
A Fast Easy Process For Our Busy Clients
CONNECT
Call us or fill in the quote form. We offer friendly, helpful service to find the best solution for your rug.
COMMIT
Book our services and we'll give you easy instructions of how to prepare for pick up and delivery.
GREAT RESULTS
Your pristine rug is delivered to you on time, and ready for you to enjoy, with our hassle free guarantee. 
Called to have a rug cleaned as the dog had had a major accident on the rug overnight.
Very Happy with the Service received – Excellent – in fact, exceptionally happy!
Stain removal was 100% successful – all stains removed.
Would absolutely use Premier Rug Cleaning again in the future in fact I have already recommended family and friends. James, Cannon Hill 2017
Really great job cleaning my cream, deep pile wool rug. It is 12 years old and it has come up like new. Excellent work Melissa, Newmarket
Good morning Leanne
I have just received my rug back after having it cleaned by your firm-Premier Rug Cleaning- it looks amazing!! Thank you so much for honouring the protective coating agreement we took when we purchased the rug.
Having the protection really has been effective but your service was really
above & beyond Thanks again Sharron Sharron Smith
Do you clean my rug in my home?
No. All rugs are collected from your premises so we can ensure your rug is thoroughly cleaned. If we clean your rug in your home we cannot control the drying and this can be detrimental to your rug. Rugs that take too long to dry can dry out of shape, with odours or cellulosic browning – commonly known as a water mark.
How long will you have my rug for?
We will require your rug for 3- 7 days. If we require your rug for longer than this you will be provided a courtesy call with an explanation and expected delivery day
How do I get my rug to you?
We will collect your rug from your door. Your workplace or your home, whatever suits you best.
How much do you charge to pick up my rug?
Most of our service areas are free of charge. Some areas do impose a small surcharge.
Do I need to be there when you come to collect my rug?
No not at all, you can advise your operator where you have left the rug
How do you clean my rug?
All rugs are cleaned on a concrete slab, hand washed, detailed and then hung on racks to dry. Specialised drying equipment is used to speed dry your rug.  On completion of the drying process, all rugs are detailed and inspected and prepared for dispatch back to your door.
Can you clean my shaggy rug?
Yes. Shaggy rugs are a popular style of rug. We need to pay particular attention to them to ensure we retrieve all of the dry soil out of the rug. There are a minimum of 4 extraction processes involved in cleaning of a shaggy rug, all of which remove dry soil and grit from the fibre
Can you guarantee stains will be removed?
We try our best to remove all stains. It will be helpful if you can advise your operator the nature of the stain and what method or product you have used to attempt to remove this stain. However, we cannot guarantee removal on all stains. But know that we try our best for you.
My pet has had an accident on my rug, what do I do?
Call our friendly operators for some helpful advice.
How do I maintain my rug in between professional cleaning?
We have our own stain removal product, manufactured in QLD. Ask your operator how you can purchase this.
Have more questions?
Please call our friendly operator.
Premier Rug Cleaning Services provide specialist care for your rug. We offer friendly, helpful service with obligation free quotes. Call us today!
Premier Rug Cleaning Services