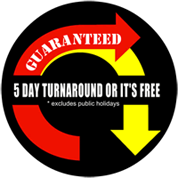 *Conditions Apply
"We care about your rugs as though they were our own"
TO OUR VALUED CUSTOMERS.
DUE TO THE FLOODS WE HAVE BEEN INUNDATED
WITH CALLS AND HIGH VOLUMES OF WORK. AS SUCH
MANY CALLS ARE DIRECTED TO VOICEMAIL AND OUR
RESPONSE TIME FOR ENQUIRIES CAN BE UP TO 48HRS.
PLEASE BE PATIENT WHILE AWAITING OUR RESPONSE.

Servicing Gold Coast – Brisbane -Sunshine Coast –
Toowoomba & The Northern Rivers Region
Having over 25 years of industry experience and a reputation that is second to none, you can trust us.
With our no quibble guarantee, you're covered. We want 100% customer satisfaction.
We are the specialists that have tackled every stain, or damage to any style or size of rug.
Free Pick-Up & Delivery
Within Our Service Area
Premier Rug Cleaning believes it is important to care for our environment. That is why we wash your rugs in pure rain water.
However as an additional benefit, not only is this environmentally conservative, it makes your rugs much softer than hardened town water full of harsh chemicals.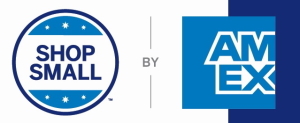 Get 3 extra points per $1 spent, Card members who first save the shop small offer to their eligible card.
Our Guarantee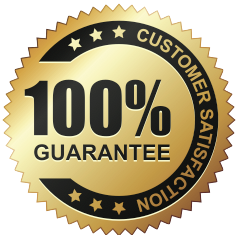 If you are not delighted with our service or the cleaning of your rug simply tell us within 48hrs of delivery. We will collect the rug and re-clean it, at no cost to you. No questions asked. We want happy clients!
Whatever sort of rug you have: wool, silk or synthetic, all rugs will receive the same loving care. Wine stains, pet accidents, mould or general soiling … we'll have your rug looking fabulous in no time.
Read More
Damage can be caused by moths. Or maybe your rug has worn fringes. All rugs need to be cleaned prior to inspection by our repairer. After this, we'll give you a quote, and phone you for approval to proceed.
Read More
If you are going away and your personal items are going into storage, make sure your valuable rugs are prepared correctly to maintain their quality. Please ask us for advice on storing your rugs.
Read More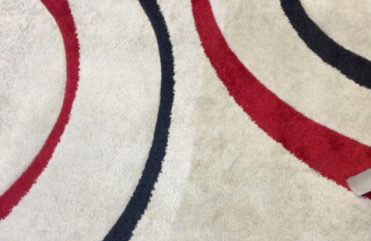 The process… we get rid of the debris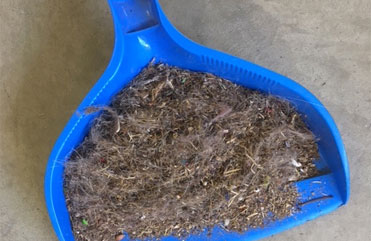 Years Of Industry Experience
A Fast Easy Process For Our Busy Clients
CONNECT
Call us or fill in the quote form. We offer friendly, helpful service to find the best solution for your rug.
COMMIT
Book our services and we'll give you easy instructions of how to prepare for pick up and delivery.
GREAT RESULTS
Your pristine rug is delivered to you on time, and ready for you to enjoy, with our hassle free guarantee.
Thank you so much for the excellent job you and your people did with our rugs during our move from St Lucia to Tewantin. We are delighted with their colour and texture, and particularly the seamless removal of fringes from the large one. This and the subsequent overstitching have transformed it! Ironically, we had intended these treatments to be applied to the smaller rug since it had lost much its fringe but we are so pleased you had the large one done instead. They are both looking grand in our new (old) home, the big one in the dining room and the small one in the library.
Thank you, thank you, thank you!
Ken and Robyn Reed
Called to have a rug cleaned as the dog had had a major accident on the rug overnight.
Very Happy with the Service received – Excellent – in fact, exceptionally happy!
Stain removal was 100% successful – all stains removed.
Would absolutely use Premier Rug Cleaning again in the future in fact I have already recommended family and friends.
James, Cannon Hill 2017
Really great job cleaning my cream, deep pile wool rug. It is 12 years old and it has come up like new. Excellent work
Melissa, Newmarket
I have many hand made rugs and hides that required cleaning & restoration after they had been eaten by moths.
Some of this damage was quite extreme and I was concerned about their condition. I spoke to Leanne at Premier Rug Cleaning & I was assured that my rugs were in capable hands. The company was very professional, efficient and the repairs and restoration work is outstanding. You can barely tell where the repairs were completed. I would not hesitate to recommend the service to my friends and will be using their service in the future "
The service we received from Premier Rug Cleaning and most particularly Leanne, was in a word, EXCEPTIONAL! Every aspect of the process was professional and considered. Our elderly rugs have a new lease on life and we could not be happier.
Mischa & David – Kangaroo Point May 2018
Just had our rug cleaned and delivered by premier rug cleaning and it looks amazing ! No colour run the colours are super vibrant !
Such great communication and delivery service
Highly recommended 5 🌟
Marina Kanaan, Gold Coast
Good morning Leanne
I have just received my rug back after having it cleaned by your firm-Premier Rug Cleaning- it looks amazing!! Thank you so much for honouring the protective coating agreement we took when we purchased the rug.
Having the protection really has been effective but your service was really
above & beyond Thanks again Sharron
Sharron Smith, Gold Coast
I contacted Premier on line in desperation after we found someone had bled on our brand new rug.
Leanne responded by phone almost immediately, clearly detailed the process and assured me it should all work out ok. Arranged to pick the rug up the next day and it was returned less than a week later as good as new. Rare these days to get such great service and sound advice – or in my case reassurance.
Jonathon Borthwick, Gold Coast
What an awesome company. Old fashioned service with results. I placed an online inquiry/booking to have two well used rugs cleaned. The whole process from return phone call, pick up , clean and re delivery was streamlined and efficient. The pickup guys very chirpy and the call staff delightful. All done within a week. Thank you.
Robyn McDonald
OUR MOST FREQUENT SUBURBS LAST MONTH
Indooroopilly | Pullenvale | Kenmore | St Lucia | Jindalee | Paddington | Hamilton | Clayfield | Sovereign Islands | Pinjarra Hills | Bellbowrie | Highgate Hill | Burbank | Chandler | Main Beach
FAQ's
Do you clean my rug in my home?
No. All rugs are collected from your premises so we can ensure your rug is thoroughly cleaned. If we clean your rug in your home we cannot control the drying and this can be detrimental to your rug. Rugs that take too long to dry can dry out of shape, with odours or cellulosic browning – commonly known as a water mark.
How long will you have my rug for?
We will require your rug for 5 days. If we require your rug for longer than this you will be provided a courtesy call with an explanation and expected delivery day
How do I get my rug to you?
We will collect your rug from your door. Your workplace or your home, whatever suits you best.
How much do you charge to pick up my rug?
Most of our service areas are free of charge. Some areas do impose a small surcharge.
Do I need to be there when you come to collect my rug?
No not at all, you can advise your operator where you have left the rug
How do you clean my rug?
All rugs are cleaned on a concrete slab, hand washed, detailed and then hung on racks to dry. Specialised drying equipment is used to speed dry your rug.  On completion of the drying process, all rugs are detailed and inspected and prepared for dispatch back to your door.
Can you clean my shaggy rug?
Yes. Shaggy rugs are a popular style of rug. We need to pay particular attention to them to ensure we retrieve all of the dry soil out of the rug. There are a minimum of 4 extraction processes involved in cleaning of a shaggy rug, all of which remove dry soil and grit from the fibre
Can you guarantee stains will be removed?
We try our best to remove all stains. It will be helpful if you can advise your operator the nature of the stain and what method or product you have used to attempt to remove this stain. However, we cannot guarantee removal on all stains. But know that we try our best for you.
My pet has had an accident on my rug, what do I do?
Call our friendly operators for some helpful advice.
How do I maintain my rug in between professional cleaning?
We have our own stain removal product, manufactured in QLD. Ask your operator how you can purchase this.
Have more questions?
Please call our friendly operator.
Premier Rug Cleaning Services provide specialist care for your rug. We offer friendly, helpful service with obligation free quotes. Call us today!
HOME
PRODUCTS & SERVICES
GET QUOTE
Premier Rug Cleaning Services
PO Box  6091
Woolloongabba
QLD 4102