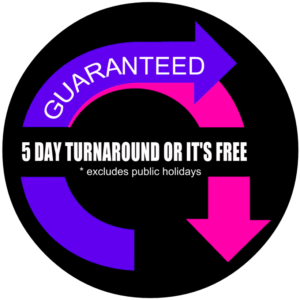 CALL 1800 655949
Premier Rug Cleaning Services
"We care about your rugs as though they were our own"
THE TOTAL PREMIER RUG CARE CENTRE
---
While you are looking to have your valuable rug cleaned, you may want to consider if you need any repairs by a multifarious professional rug repairer (we're not carpet repairers).

Servicing Gold Coast – Brisbane -Sunshine Coast –
Toowoomba & The Northern Rivers Region
Having over 27 years of industry experience and a reputation that is second to none, you can trust us.
With our no quibble guarantee, you're covered. We want 100% customer satisfaction.
We are the specialists that have tackled every stain, or damage to any style or size of rug.
Free Pick-Up & Delivery
Within Our Service Area
Premier Rug Cleaning believes it is important to care for our environment. That is why we wash your rugs in pure rain water.
However as an additional benefit, not only is this environmentally conservative, it makes your rugs much softer than hardened town water full of harsh chemicals.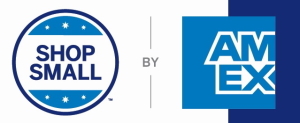 Get 3 extra points per $1 spent, Card members who first save the shop small offer to their eligible card.
Our Guarantee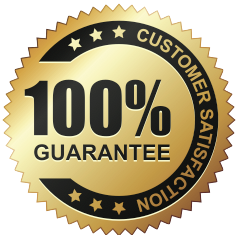 If you are not delighted with our service or the cleaning of your rug simply tell us within 48hrs of delivery. We will collect the rug and re-clean it, at no cost to you. No questions asked. We want happy clients!
Whatever sort of rug you have: wool, silk or synthetic, all rugs will receive the same loving care. Wine stains, pet accidents, mould or general soiling … we'll have your rug looking fabulous in no time.
Read More
Damage can be caused by moths. Or maybe your rug has worn fringes. All rugs need to be cleaned prior to inspection by our repairer. After this, we'll give you a quote, and phone you for approval to proceed.
Read More
If you are going away and your personal items are going into storage, make sure your valuable rugs are prepared correctly to maintain their quality. Please ask us for advice on storing your rugs.
Read More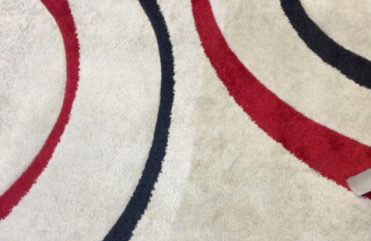 The process… we get rid of the debris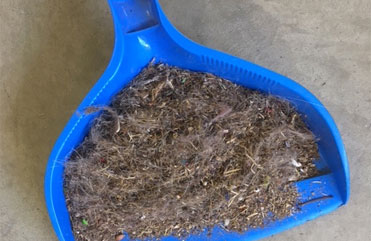 Years Of Industry Experience
A Fast Easy Process For Our Busy Clients
CONNECT
Call us or fill in the quote form. We offer friendly, helpful service to find the best solution for your rug.
COMMIT
Book our services and we'll give you easy instructions of how to prepare for pick up and delivery.
GREAT RESULTS
Your pristine rug is delivered to you on time, and ready for you to enjoy, with our hassle free guarantee.
Excellent service! We had 2 rugs cleaned and are very very happy with the result. Over the years our dogs have brought a lot of sand in from their beach walks and also generally made the rugs grubby and tired looking. So we made the decision to get them cleaned. Such an easy process. The rugs were collected and went through a very thorough cleaning process and were returned looking and feeling so good! Very seamless and professional service. Very much recommend Premier Rug Cleaning.
Lisa February 2023
I was tossing up between Premier Rug Cleaning and another rug cleaning business. Like most people I also read a number of reviews (including the negative ones). I always anticipate that every business will have a negative review and try and read between the lines. I have just had my rug returned and I could not be happier. Leanne did everything as she said she would. The communication via email was excellent and explained everything you needed to know. The fellow who picked up the carpet was polite and arrived in the timeframe that was provided. The gift was a lovely surprise and a nice token. The carpet was returned and smelt a lot better than when I gave it – it had been rolled up for a number of years at my parents home. The carpet looks fresher and yes there was a few fibres that came up when I unrolled the carpet but it is a Persian Rug and therefore with a natural fibre I would expect these to be there given that 'they fall out' as the rug has been 'agitated'. Nothing a vacuum cleaner can't deal with! I have more rugs to have cleaned and have no hesitation to ring Premier Rug Cleaning.
Narelle Boyd – January 2023
We have found Premier Rug Cleaning and Repair Services in Brisbane to be an excellent and very professional service. Our rugs were cleaned beautifully and some repaired to an excellent standard. The service for collection and return here in Toowoomba was most helpful and made the use of this company in Brisbane possible for us. Five stars !
Kelly Seccombe – April 2022
Very professional delivery and pick up staff (Sia for delivery, unsure of the name of the guy for pickup). Job was done in one week as promised. Rugs look clean. A relatively seamless process. thanks!
Lydia Astill – February 2023
We have an expensive delicate fibre rug and had difficulty finding someone to clean it (there were no stains, but it needed "refreshing"). The overall result and the service was excellent. An important aspect was the initial discussions on the risk associated with rugs made out of wood fibres after which I took the risk and this proved to be the correct decision.
Peter Johnstone – December 2022
Highly recommend this company. Very pleased with the cleaning of my Persian Carpet – the colour is very vibrant and feel of carpet is softer. Very good service, polite and pleasant people especially LeeAnn.
Colin de Souza – May 2022
Premier Rug Cleaning provides an excellent service. They are easy to contact, prompt to collect and return, and their actual rug cleaning is of a very high standard. Their friendly staff provide an effortless, hassle free service. You could not ask for more!
Carole Gransbury – May 2022
Extremely happy with Premier Rug Cleaning. My rug was professionally cleaned and they also arranged for the fringing on the rug to be removed. Great value for money. Very professional, friendly and timely service. Thank you for your help. Will definitely use again and recommend.
Rita Marie Young – March 2022
I just had to let you know how very happy I am with the two runners you cleaned for me. They are custom-made wool & viscose rugs and I was a bit hesitant about who I should get to clean them. You were recommended to me and I'm so glad I went with you! They've come back looking like new! I found the whole experience very professional, from the advice I was given prior to having them cleaned (where you very clearly explained what I could expect), to the pick-up and return of them, where you went out of your way to accommodate my schedule. I will definitely be recommending you to others.
Teresa Faraone – January 2023
My shaggy rug came back to me clean, dry and fluffy. Very happy. My puppy thought it was a new addition to our home.
Jennie Young – September 2022
Thank you very much!♥️love my old rug. Like new again after 26+ years of old dogs and family wear and tear. Pays to stump up for quality rugs that can be cleaned – but greatly surprised by the outcome! Great work Premier Rugs! I did not need my rug as I was moving, and then delays because of flooding ( no fault of Premiers) being patient really paid off BIG TIME🙏😊 HAPPY
Chris Bryson - Gold Coast – April 2022
What a great company! When I first called the office requesting a rug clean, I was told the van had actually just passed my suburb which meant I would have missed the pick-up. The lovely lady made a call to the driver to come back to my house to collect my rug. Additionally, she promised me my rug would be returned a day earlier than the scheduled return date as I was on a deadline due to an upcoming Open Home. It was returned as promised, spotless and with a thoughtful little gift. Good old fashioned customer service is priceless, thanks for doing a fantastic job. I highly recommend Premier Rug Cleaning
Kirsty Eyles – March 2022
OUR MOST FREQUENT SUBURBS LAST MONTH
Red Hill | Indooroopilly | Bellbowrie | Pullenvale | Kenmore | St Lucia | Jindalee | Highgate Hill | Paddington | Burbank | Main Beach | Hamilton | Clayfield | Sovereign Islands | Pinjarra Hills | Chandler | North Lakes
FAQ's
Do you clean my rug in my home?
No. All rugs are collected from your premises so we can ensure your rug is thoroughly cleaned. If we clean your rug in your home we cannot control the drying and this can be detrimental to your rug. Rugs that take too long to dry can dry out of shape, with odours or cellulosic browning – commonly known as a water mark.
How long will you have my rug for?
We will require your rug for 5 days. If we require your rug for longer than this you will be provided a courtesy call with an explanation and expected delivery day
How do I get my rug to you?
We will collect your rug from your door. Your workplace or your home, whatever suits you best.
How much do you charge to pick up my rug?
Most of our service areas are free of charge. Some areas do impose a small surcharge.
Do I need to be there when you come to collect my rug?
No not at all, you can advise your operator where you have left the rug
How do you clean my rug?
All rugs are cleaned on a concrete slab, hand washed, detailed and then hung on racks to dry. Specialised drying equipment is used to speed dry your rug.  On completion of the drying process, all rugs are detailed and inspected and prepared for dispatch back to your door.
Can you clean my shaggy rug?
Yes. Shaggy rugs are a popular style of rug. We need to pay particular attention to them to ensure we retrieve all of the dry soil out of the rug. There are a minimum of 4 extraction processes involved in cleaning of a shaggy rug, all of which remove dry soil and grit from the fibre
Can you guarantee stains will be removed?
We try our best to remove all stains. It will be helpful if you can advise your operator the nature of the stain and what method or product you have used to attempt to remove this stain. However, we cannot guarantee removal on all stains. But know that we try our best for you.
My pet has had an accident on my rug, what do I do?
Call our friendly operators for some helpful advice.
How do I maintain my rug in between professional cleaning?
We have our own stain removal product, manufactured in QLD. Ask your operator how you can purchase this.
Have more questions?
Please call our friendly operator.
Premier Rug Cleaning Services provide specialist care for your rug. We offer friendly, helpful service with obligation free quotes. Call us today!
HOME
PRODUCTS & SERVICES
GET QUOTE
Premier Rug Cleaning Services
PO Box  6091
Woolloongabba
QLD 4102